ShirtCrafts is a website of EKD Promotions, Inc. and serves as our retail branch of the business.  Our classic designs go seamlessly together with almost any kind of clothing including pants, shorts, jeans, jackets and more. Whether you purchase an event shirt or socially conscious shirt, our designs stay true to what we believe which allows us to create unique and eye-catching designs that are sure to impress. 
AblePromos.com is dedicated to providing our customers looking to order multiple units with a web-based solution for all their promotional and apparel needs. This includes all your Embroidery, Screen Printing, and Promotional Product needs. Our virtual showroom provides you with access to hundreds of promotional vendors at your fingertips and 2 full apparel catalogs. In addition to the website, we have access to thousands of promotional vendors along with several apparel vendors in our internal database. You may choose to contact us directly to research and discuss potential promotional items if you prefer not to use the web.
We can also handle simple imprinting needs including forms, brochures, posters, and business cards.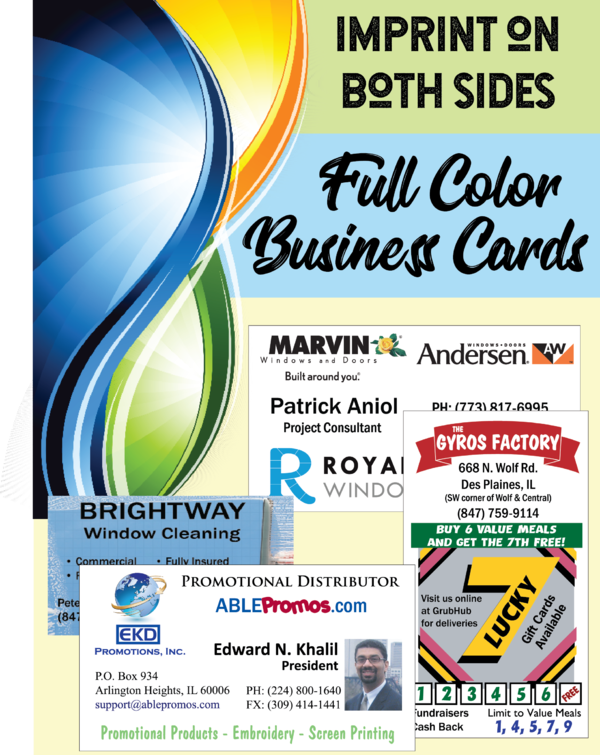 At EKD Promotions, Inc. we understand the importance of choosing the right apparel and/or promotional items to establish brand/event awareness of your products and services while fitting within your budget.  We understand the importance of logo accuracy, official logo colors and company/event message.  Please click here to visit our sister website for more information.